projects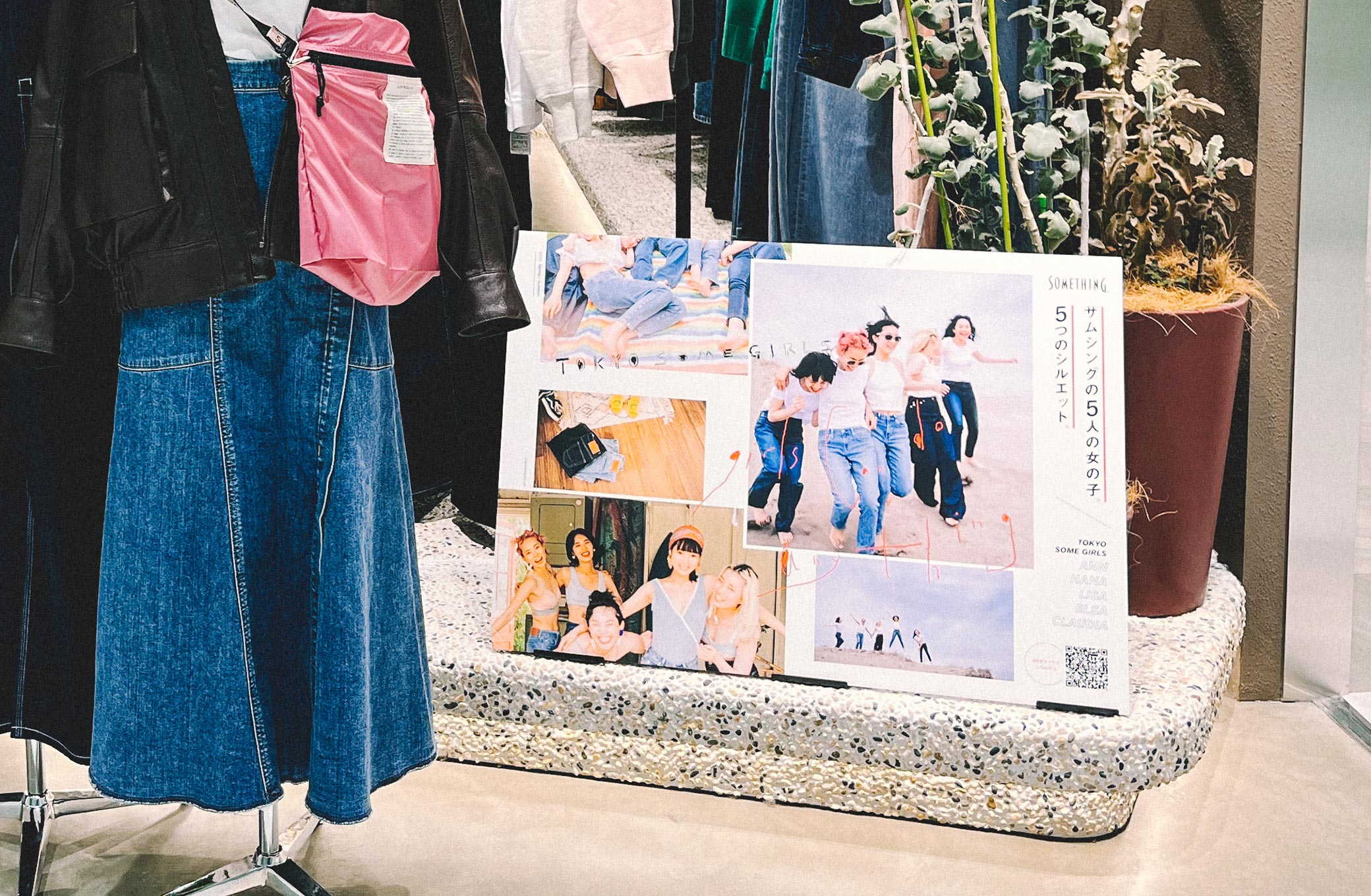 overview
Campaign visuals for Something's 2022SS and 2022AW.
terminal Inc. was in charge of key visual design, graphic design such as in-store POP, and website production.
Somethingの2022SSおよび2022AWのキャンペーンビジュアル。
terminal Inc.では、キーヴィジュアルデザイン、店頭POP等のグラフィックデザイン、webサイト制作などを担当した。
goal
- graphic design for in-store display
- website design and develpoment
- key visual design
- 店頭ツールのグラフィックデザイン
- webサイトのデザイン・開発
- キーヴィジュアルデザイン
idea
Under the brand message "Girls will always be beautiful," the visuals were designed to highlight the worldview of photographer Yuri Hanamori. It was created to expand the worldview from the photographs taken by her.
For the SS season, we created collage to bring out the best in the ocean location. For the AW season, we chose roads and signs as motifs and shot in the city.
"女の子はかならずきれいになる"というブランドのメッセージを受け、フォトグラファーの花盛友里氏の世界観を前面に打ち出した展開に。
花盛氏の撮影した写真を受け取り、その世界観を拡充するようなデザインとした。
SSシーズンは海のロケーションを生かしたコラージュに。AWシーズンは、街中での撮影だったため、道路や標識などをモチーフとしたデザインとした。
team
art director : yoshio nakada , terminal Inc.
designer : marie endo / yuki shikaze , terminal Inc.
producer : yasuko isochi , terminal Inc.
photographer : yuri hanamori
stylist : akane koizumi
hair&make up : yukari clarke
web developer : takuya nakajima
executions