projects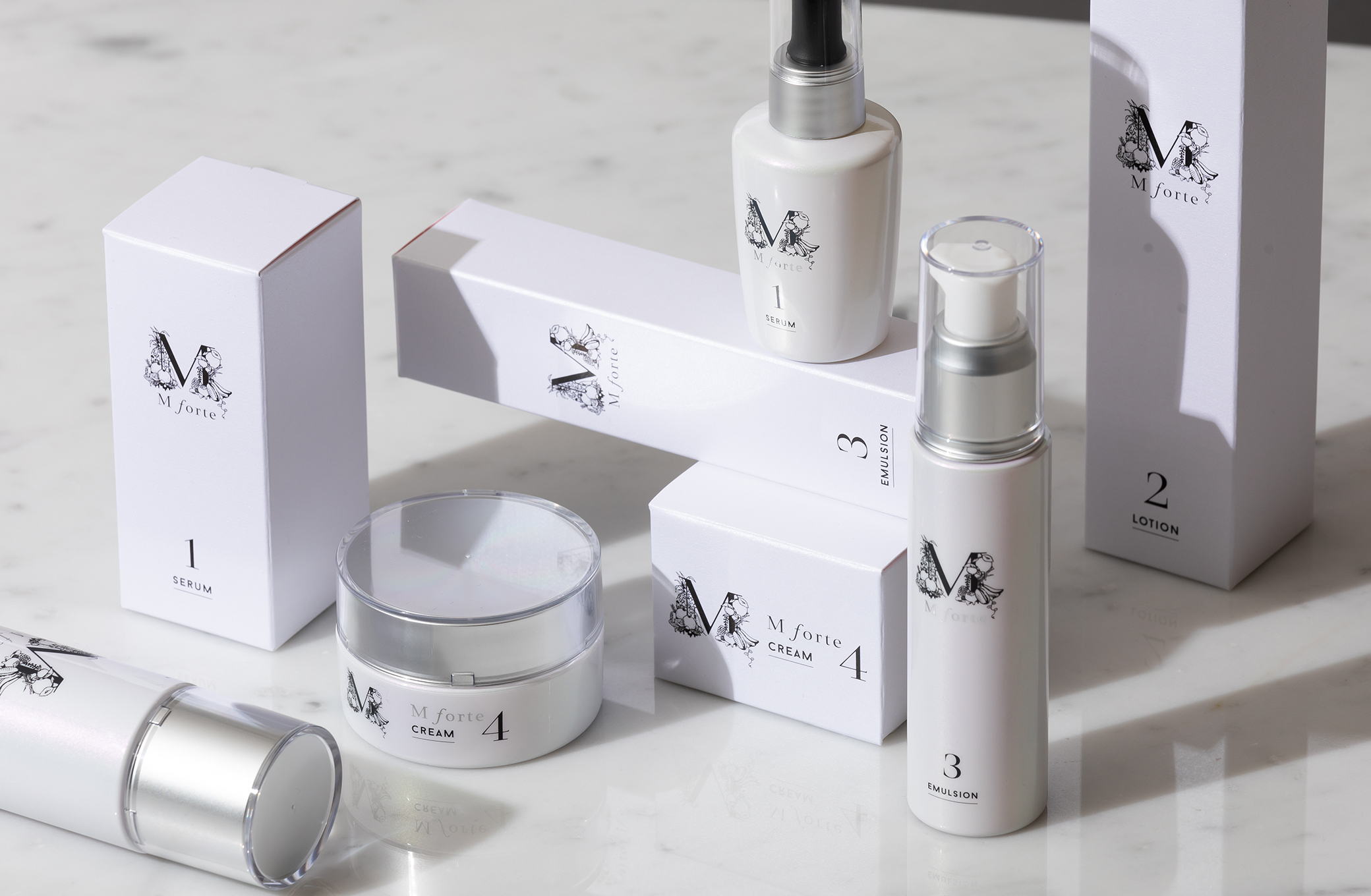 overview
Design for the basic skin care brand M forte composed by line up of booster serum, moisturizing toner, beauty lotion, and moisturizing cream. We worked on product logo design, and package design for each product and trial kit.
先行美容液、保湿化粧水、美容乳液、保湿クリームのラインナップからなる、基礎化粧品ブランドM forteのデザイン。
terminal inc.では、プロダクトのロゴマーク、各商品及びトライアルキットのパッケージデザインを手掛けました。
goal
- logo mark, VI system building
- graphic design of business tools ant etc.
- ロゴマーク、VIシステムの構築
- ビジネスツール等のグラフィックデザイン
idea
We focused on the manufacturing method that mixes the essence that extracted by fermented 24 vegan materials. We developed the logo mark by expressing all 24 materials with illustration and combine with the initial letter M. Package design is imaging the vegan materials effecting from inside the body and arranged the graphic inside the box.
24種類の植物性原材料を発酵させ、抽出した植物発酵エキスを配合するという製法に着目。24種すべての原材料をイラスト化し、頭文字の"M"と融合したロゴマークを開発。パッケージデザインは、植物性原材料が体の内面から効くことをイメージし、箱の内側にグラフィックを配した斬新なデザインに。
team
creative director : hidenaga tanaka , Tokyu Agency
art director : yoshio nakada , terminal Inc.
designer / illustrator : marie endo , terminal Inc.
executions