projects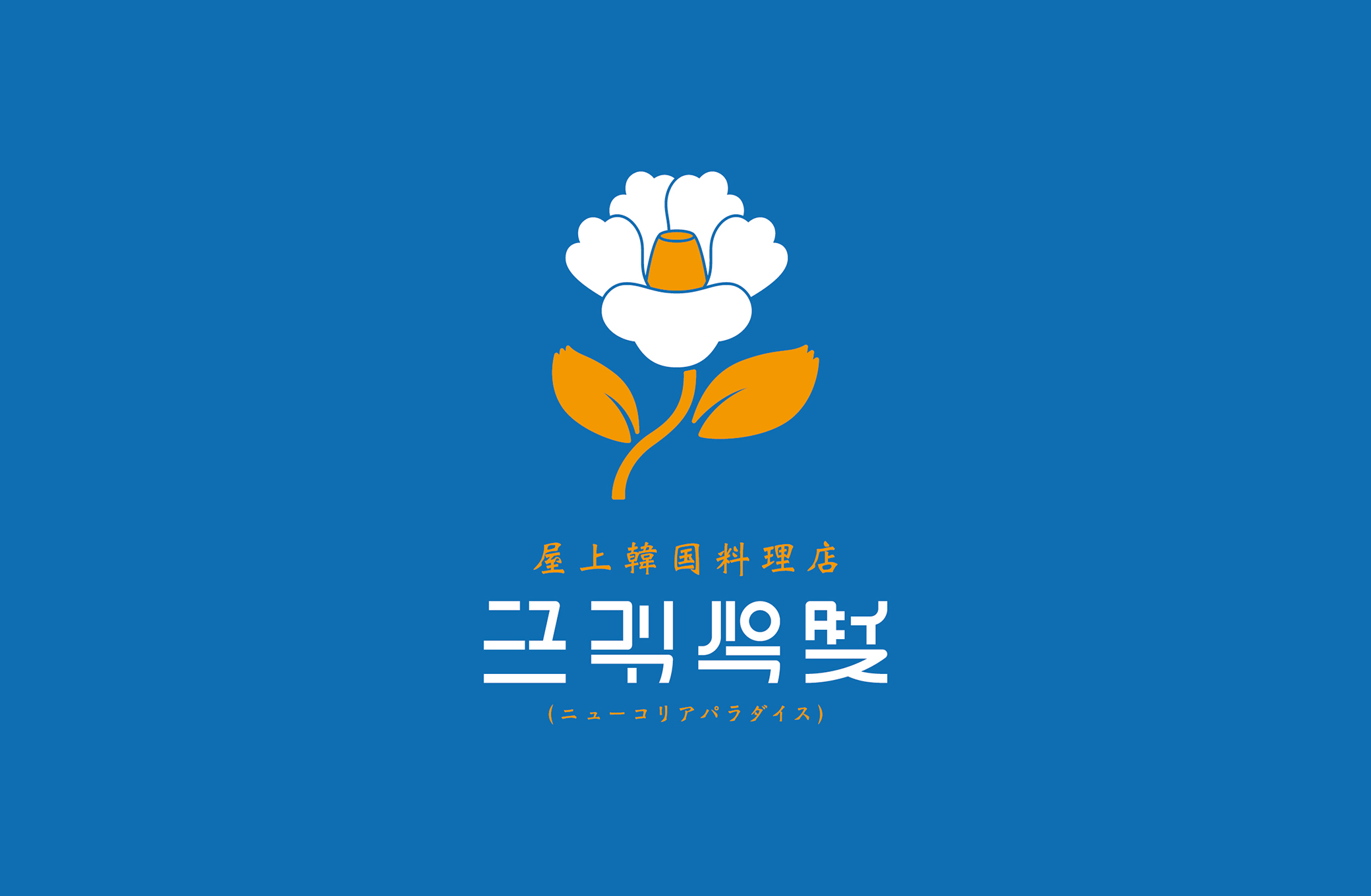 overview
"NEW KOREA PARADISE" the seasonal Korean food x Beer Garden restaurant is opening on rooftop area of Lumine YOKOHAMA. terminal.inc did the total art direction, logo design, and all the other world of view images.
ルミネ横浜屋上に"夏季限定でオープンする、"少し違う"韓国料理×ビアガーデン「ニューコリアパラダイス」。
terminal Inc.では、全体のアートディレクション、ロゴデザイン、VI設計からグラフィック、サインなど世界観づくりを担当した。
goal
- logo mark, VI system building
- character development
- all sorts of design : graphic, good, sign

- ロゴマーク、VIシステムの構築
- キャラクター開発
- 各種デザイン:グラフィック、グッズ、サイン
idea
Unexpected racism and gang kinda vibes.
Recently Korean culture is on fire, and we all admit that it's totally cool.
Talking about me I don't really care about the nationalism.
But somehow, there are unfriendly atmosphere going on towards neighbor countries
and that become a crucial racism towards irrelevant someone.
We made the logo by the idea that katakana and hangle character's similarity.
And used flower motif to show the happiness of eating and drinking. All these visuals are telling the message to try not to think difficult and just love your neighbor.
意図せぬレイシズムとサグみ
近年ますます韓国カルチャーに対するブームは高まっているし、韓国のデザインもイケてんな〜と思ってる。
個人としても国籍などそれほど関係がないと思っているし、実際に韓国人の友人もいる。
一方で、対国家としてはなかなかに複雑な関係性もあったりするし、世の中を見渡すと意図せぬところにレイシズムを感じたりする場面もある。
本質的には少し違うだけなのに。
ロゴは、ハングルの文字ってカタカナのパーツに似てるよね〜というところからカタカナで作ったハングル風のロゴタイプをデザインした。カタカナとしての視認性は担保しつつ、ぱっと見の印象をどれだけハングルに近づけられるかということろについては研究に研究を重ねた。
同時に、花のアイコンもいかにサグみが出せるかという視点で研究に研究を重ねた。
キービジュアルでは、美味しい料理とお酒の前では細かいこと言わずに楽しくやろうぜ!という精神を、頭の中お花畑で楽しんでいる人々のビジュアルで表現した。
team
creative director : yusuke ikawa , wackwack creative
art director : yoshio nakada , terminal Inc.
designer : marie endo / rika hashizume , terminal Inc.
producer : teppei iizuka , terminal Inc.

executions