projects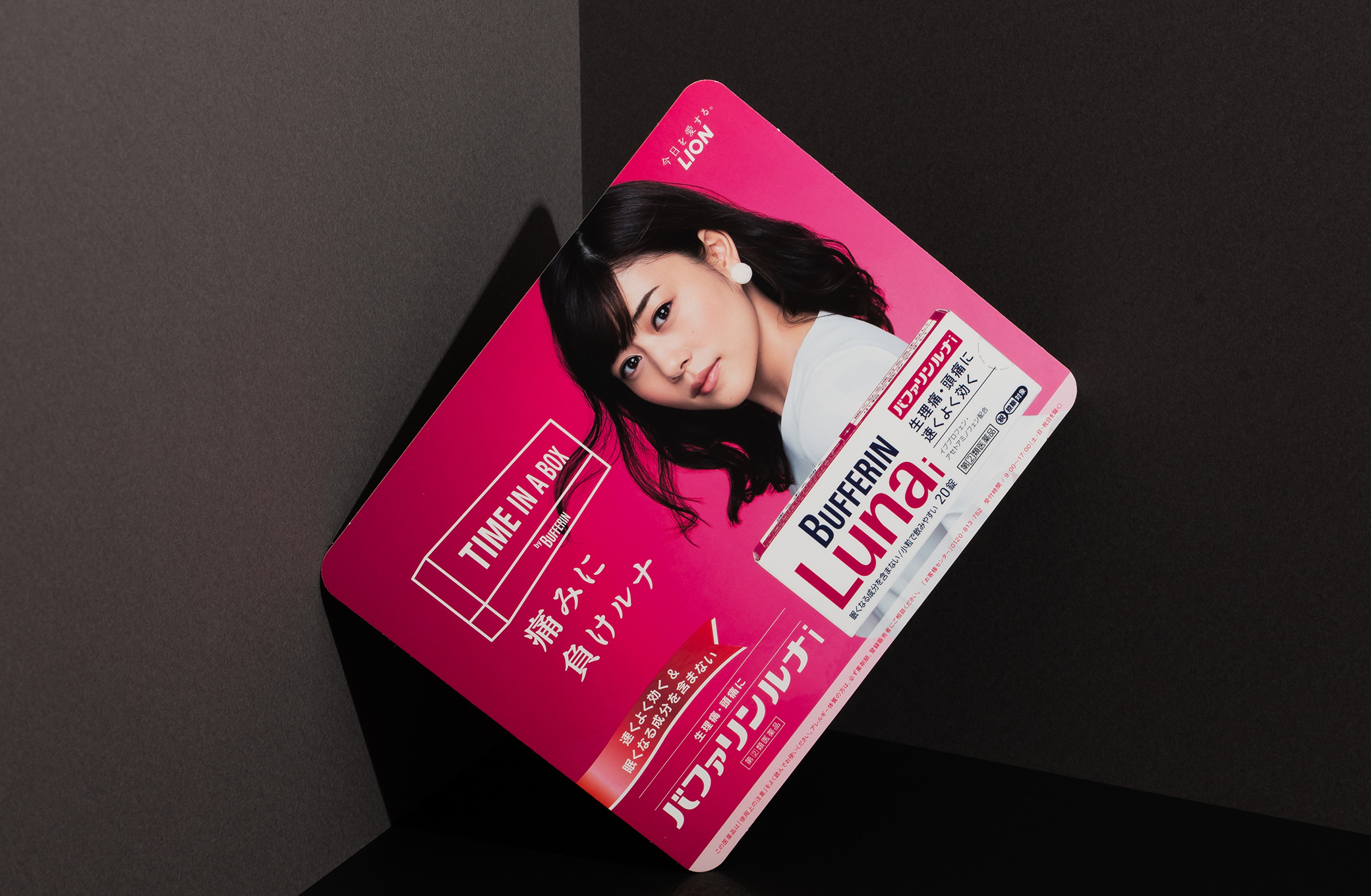 overview
Advertisement design and TIME IN A BOX logo design for Bufferin luna, and Bufferin premium. "this box contains your precious time" to change the time you suffer headache to time you can be yourself. For key message above, we expressed the visual by appointing Christel Takigawa and Mituki Takahata. Beside all sort of advertisement, we worked on the visual graphic production connected to TV commercial such as visual shooting for targeting A1 layer and housewife layer.
バファリンルナと、バファリンプレミアムの広告デザインおよび、TIME IN A BOXロゴのデザイン。
「この箱の中には、あなたの大切な時間が詰まっている」
頭痛で悩む時間を自分らしく過ごせる時間に。というキーメッセージを、
滝川クリステルさん、高畑充希さんを起用したビジュアルで表現。
各種広告の他、主婦層やA1層へ向けたビジュアル撮影など、CMと連動したグラフィックビジュアルの制作を行った。
team
creative direction: makiko okada, Tokyu Agency TAG TRIBAL
art direction: hidenaga tanaka, Tokyu Agency
design: atsushi tsuburaoka, terminal Inc.
project management: kiyoshi ishi, teppei iizuka, terminal Inc.
photography: hiroki ando
retouchi: hayoto yoshida, akira sudo, whiteSTOUT inc.
executions