projects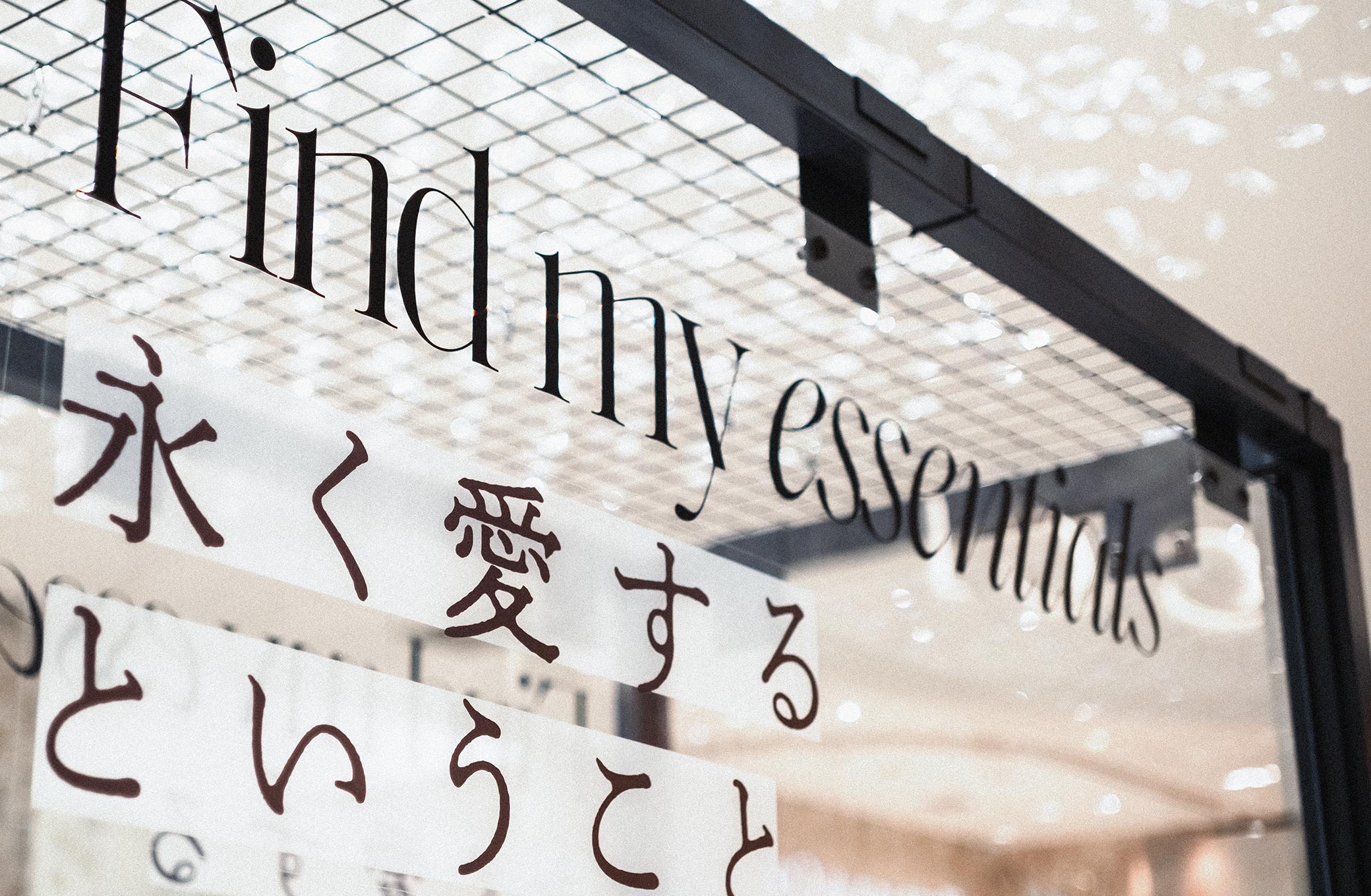 overview
We were in charge of the production of the autumn campaign for NEWoMan Yokohama.
Under the theme of "sustainability," which is a major trend in the world, we were in charge of developing a message that could be communicated only from NEWoMan Yokohama, as well as art direction and various design work.
NEWoMan横浜の秋季キャンペーン制作を担当しました。
世の中の大きな流れである「サステナブル」をテーマに、NEWoMan横浜だから発信できるメッセージ開発と、アートディレクション、各種デザイン制作を担当しました。
goal
- concept development
- copywriting
- art direction
- interview
- graphic design
- web site design
- shooting direction
- コンセプト開発
- コピーライティング
- アートディレクション
- 取材・撮影
- グラフィックデザイン
- webサイトのデザイン
- 撮影ディレクション
idea
The challenge is not the choice of goods, but the choice of perspective.
Many projects on the theme of sustainability tend to introduce sustainable goods. It's not wrong, but we felt that it was not right for NEWoMan Yokohama to do this. Intuitively, we thought it was not cool.
Because it looks like a means of business with a social significance as a hook. (As I have said many times, that in itself is not wrong.)

So, what is the message that is typical of a leading shopping place of our times like NEWoMan?
I believe it is not about introducing products, but about attaching a point of view.
Sustainability in fashion means taking care of the products you buy.
However, in this type of business, where the goal is to get people to buy and consume, if you take the wrong approach, you will end up with a contradictory concept. Therefore, we thought that the message should not be to reduce the amount of products purchased, but rather to provide hints on how to encounter products that people want to use and use for a long time.

Everyone knows that "using something for a long time" is difficult.
It is only possible when the person using the product has a clear axis or standard.
With this insight, we planned a project in which seven women who live in a new era will appear on stage, and introduce seven hints for living a spiritually rich life through the backgrounds and standards for "long-lasting love" of their favorite products.

The display in the museum featured the favorite items introduced by the seven performers, which were visible to the customers and made the message more persuasive.
We displayed items not for sale, but for use by the participants (even though nobody could buy them!). It was a very challenging approach for a campaign, where actual sales are the key to success.
The result was a 120% increase in the number of customers and sales compared to the previous year.

Mr. Takeyama, the creative director, who guided us with essential ideas and assigned seven of his friends.

Also, Mr. Kohiyama for making it possible to realize the project.
This project would not have been possible without Mr. Takeyama and Mr. Kobiyama. Thank you so much.

モノの選択ではなく、視点の選択という挑戦。

サステナブルをテーマにした企画は、サステナブルグッズの紹介になることが非常に多いですよね。それ自体間違っているわけではないのですが、NEWoMan横浜がやるのはなんか違和感。直感的にかっこよくないなと思いました。
社会意義をフックにした、商売の手段として見えてしまうからだと思います。
(なんども言いますがそれ自体は間違ってない)

NEWoManのような、時代をリードするお買い物の場所らしいメッセージとはなにか。 それは、商品の紹介ではなく視点の装着だと思います。
ファッションにおけるサステナブルとは、購入した商品を大事にすること。
ただやっぱり、買ってもらうこと消費してもらうことが目的であるこの業態において、アプローチを間違えると相反する考え方になってしまう。そのため買う量をへらすというメッセージではなく、永く使いたい、使いたくなるモノとの出会い方のヒントを届けることだと考えました。

普段生きているとわかるけど、「永く使う」って、難しい。
使う人にはっきりとした軸や基準があってこそなんだと思います。
そんな洞察をしながら企画したのは、新しい時代を生きる7人の女性にご出演いただき、
それぞれの愛用品の「永く愛する」ための背景やものさしを通して日々を豊かに生きるための7つのヒントをご紹介することでした。

館内ディスプレイには、ご出演のみなさんが紹介してくれた愛用品を展示し、お客様の目に触れることで、届けたいメッセージに説得力をもたせました。
販売商品ではなく、ご出演のみなさんの永く使っているものを展示するという(買えないのに!)、実売が成果になるこのようなキャンペーンにおいて、たいへん挑戦的なアプローチでした。
結果は、客数と売上が昨対比120%とコロナ時期なので比較が難しいですが成果をあげることができました。

本質的なアイデアの指針や、ご友人の7名をアサインしていただいたクリエイティブディレクターの竹山さん。
また、実現に向けて強力な推進力を注入してくれた小檜山さん。

今回の企画は、竹山さん、小檜山さんがいなかったら成立しなかったです。
本当にありがとうございました。
team
creative director : kana takeyama
art director : yoshio nakada , terminal Inc.
designer:marie endo / chiro wakai / yuki shikaze , terminal Inc.
producer : yasuko isochi / sayaka yamato , terminal Inc.
planner : kiyoshi ishii , terminal Inc.
copy writer : mizuki abe
editor : ryuta morishita
photographer : seiichi saito
web developer : takuya nakajima
account executive : shinji kobiyama
executions