projects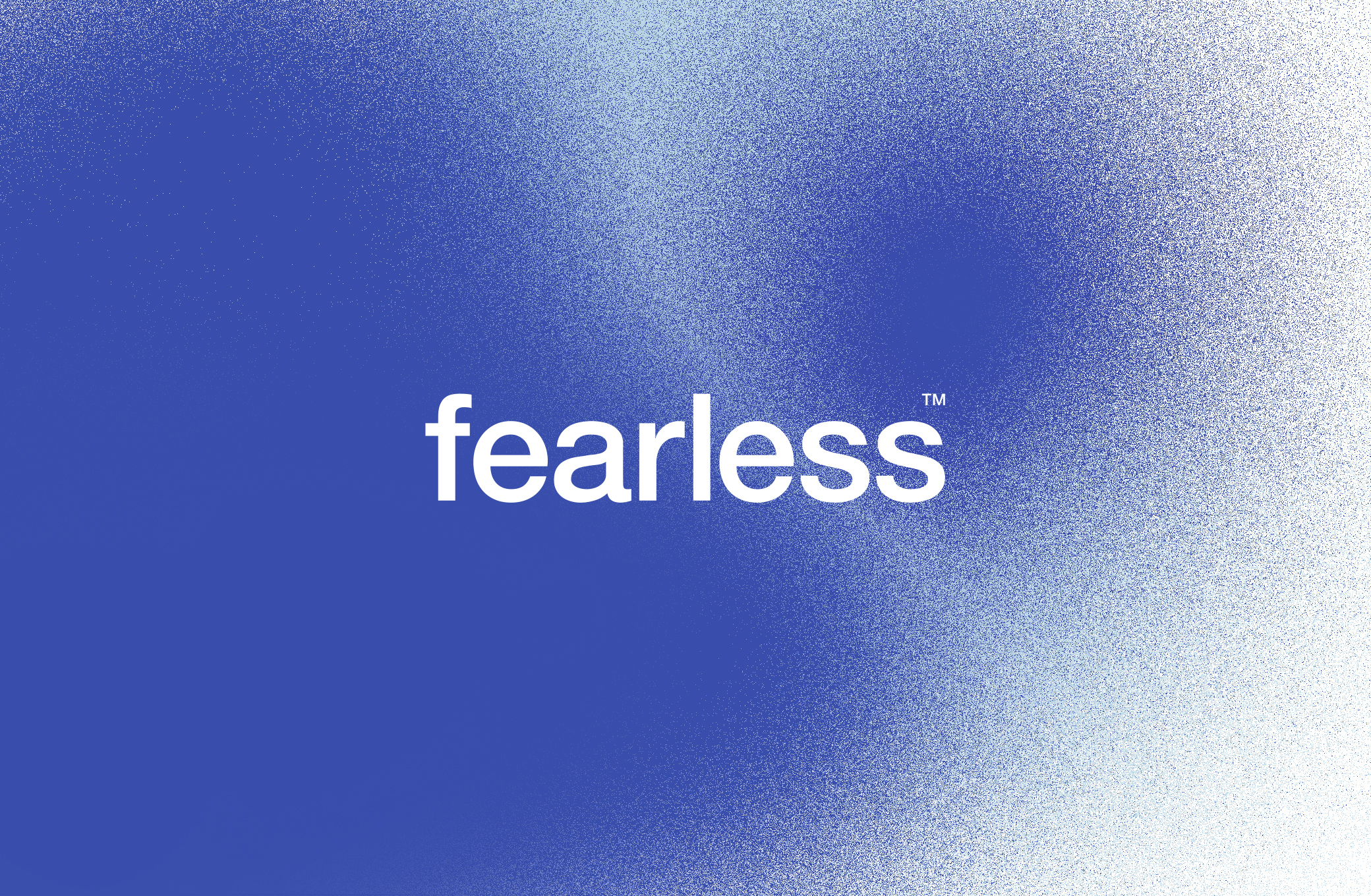 overview
Branding design for the agency team, fearless, which connects multi-talented artists with diverse projects to expand the possibilities of music.
We were in charge of CI/VI design, graphic design of business tools and etc., and website production.
多才なアーティストと多彩なプロジェクトを結び音楽の可能性を拡張するエージェントチームfearlessのブランディングデザイン。
terminal Inc.では、CI / VIのデザイン、ビジネスツール等のグラフィックデザイン、webサイト制作などを担当した。
goal
-CI/VI design
-Graphic design of business tools ant etc.
-Website design and develpoment
-CI / VIのデザイン
-ビジネスツール等のグラフィックデザイン
-webサイトのデザイン・開発
idea
We aim to expand "what music can do" with fearless ideas that are not bound by conventional frameworks and ideas. From the image of overwriting conventional frameworks and conceptualizations, we decided on the design theme "Color Wash".
The visual identity uses a spraypaint texture that was reflected into the graphic design such as business cards and website design. The website was designed so that the spray texture would follow the mouse cursor, allowing the user to experience color washing.
従来の枠組みや発想にとらわれない大胆不敵なアイデアで、「音楽ができること」をひろげる。という理念を受け、従来の枠組みや発想を上書きしていくようなイメージを思い浮かべ、"塗りつぶす"をデザインテーマとして設定した。
スプレーのようなテクスチャをVisual Identityとして、名刺などのグラフィックデザインや、webサイトのデザインへ定着させた。
webサイトでは、マウスカーソルに追従するようにスプレーのテクスチャが現れ、閲覧者が"塗りつぶす"を体感できるよう設計した。
team
art director : yoshio nakada , terminal Inc.
designer : chihiro wakai / shohei ichinose , terminal Inc.
planner : kiyoshi ishii , terminal Inc.
producer : yasuko isochi , terminal Inc.
web developer : takuya nakajima
executions